I'm dedicating this blog to MY HUSBAND! Eight years ago today, we tied the knot at the PIMA COUNTY COURTHOUSE! Yes, you heard me right – the PCC! How crazy is that!?!?!
Long and uninteresting story, but Ken was still playing ball and there just simply wasn't any time to plan a wedding. So – after arriving in Tucson, AZ for the start of an invitation only fall league camp, we woke early Monday, September 25th and headed down to get married. I donned a khaki skirt and polo shirt, Ken in his infamous wearing t-shirt and cargos. We asked a random attorney and police officer to act as witnesses (hello…important detail…sorry mom's and dad's), the judge asked Ken to remove his hat and I instantly started crying. I thought, "HOLY COW…am I REALLY doing it like this?!?!?! And Ken, you have the WORST case of hat head I've ever seen!"
To this day, I cannot tell you what I committed to – but it is the one of the BEST MEMORIES I have. It is COMPLETELY unique to us and reflective of how we live our lives…SPONTANEOUS! We've never been afraid of risk – feet first and we'll figure out the rest later!
I love my husband more today than yesterday. He is the most genuine, patient, kind-hearted man I know. He is the father of my precious babies – a stay-at-home daddy at that! There isn't a day that goes by that I don't thank The Lord above for blessing me with a thriving and healthy family. I feel like the richest woman alive!
I only intended on posting a couple of pictures, but as I started filtering through I couldn't narrow down so many special moments we've shared in the last year. Between dressing up as Santa to surprise his mom's 'Sister's Weekend', helping with photo shoots, his love for cooking and bonsai's, a glass of wine, a couple beers, his evident love for our children…ugh…can't stop crying! Had to do a SLIDESHOW!
I love you beyond words, punkin! Thank you for loving and sharing your life with me!
Dinner with friends in NYC.

A fun train trip!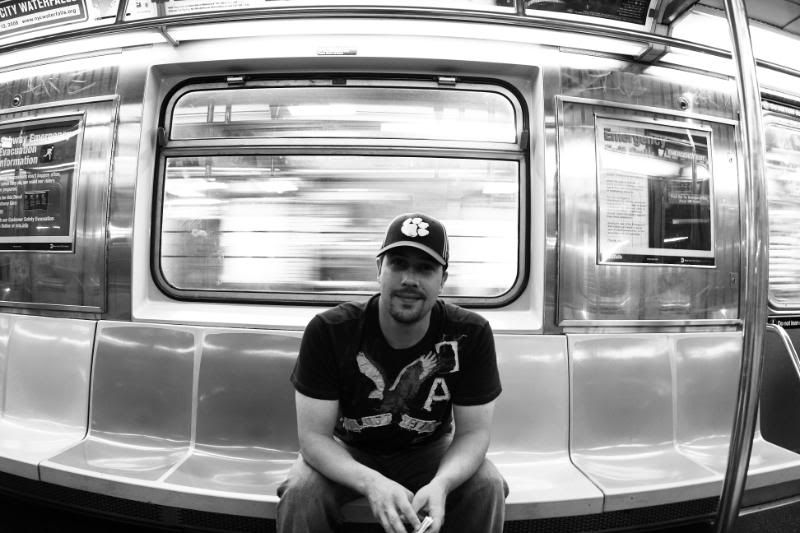 What a great stand-in!

He lugged our gear up and down NY for two days! LOVE HIM!

Concert at Verizon.

Shortly after the twins were born.